Two-Platen Servo Drive Injection Molding Machine for Mold Testing Production
Recently, Xinli Mold Plastic Co., Ltd., a company located in Shunde, Foshan, has manufactured a large mold used for producing MRI (Magnetic Resonance Imaging) machine's casing for Siemen's Health Care Division. They chose a SUPERMASTER 2600-TP-SVP/2 Two-Platen Servo Drive injection molding machine for the mold testing production.
The mold of the MRI machine casing has a height of 2,100mm, width of 1,900mm and thickness of 930mm. During the mold testing process, it only took the machine a very short period of time from mold installation to adjusting to its best parameters with the aid of the automatic mold-height adjustment feature.
This SM 2600-TP-SVP/2 injection machine was able to produce qualified plastic products at its fourth trial.
Because of its patented high-speed automatic mold-height adjustment feature, highly-tuned and optimized clamping movements, Chen Hsong's large-tonnage Two-Platen injection molding machines can significantly shorten cycle time; and the unique patented inter-lock mechanism combines high speed and whisper-quiet operation with extremely high precision and rock-solid stability. After plastic resin being put into the feed hopper, the machine run seamlessly and smoothly for operations like melting, clamping, injecting, holding pressure, cooling and mold-opening with the help of the intelligent computer controller. In the end it produced the large and exquisite precision plastic product that met customers requirement.
MRI Machine Casting
Product Name: MRI Machine Casing
Product Weight: 11.56 kg
Product Size: 1,750mm X 1,690mm
Plastic Material: HIPS (Polystyrene)
With a number of innovation patents, this series of injection molding machines feature the smallest footprint with the largest opening stroke. Also the advanced ultra-modular design allows customers to freely "mix-and-match" between the clamping and injection units to meet individual customers' need.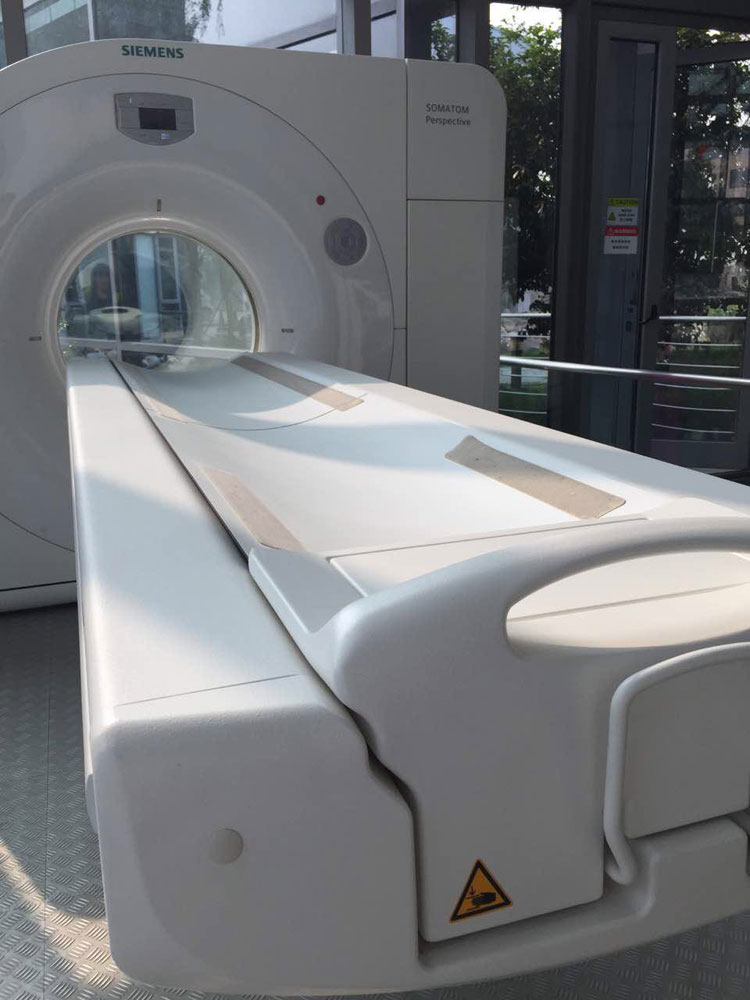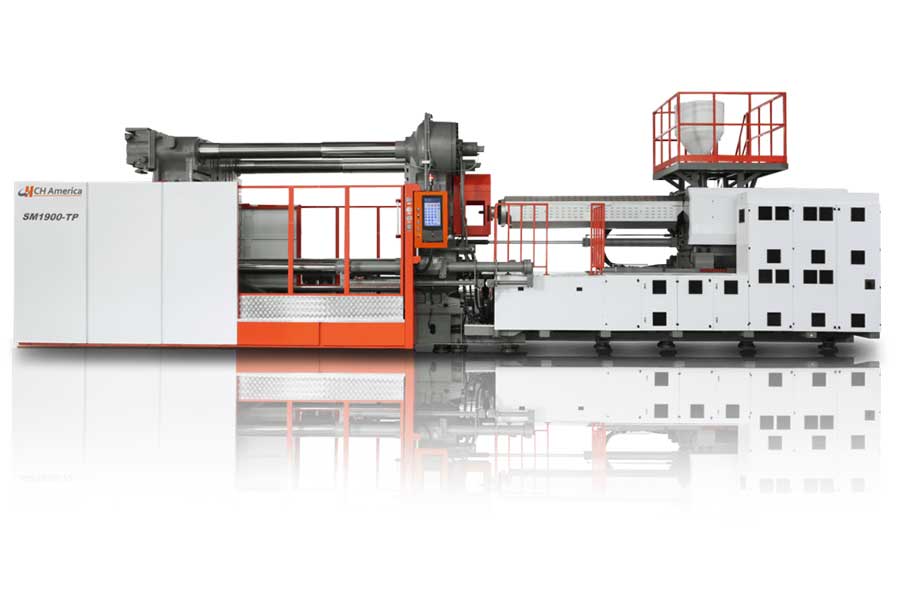 Our large-tonnage Two-Platen injection molding machines have shown extraordinary performance not only in automotive, household electrical appliances industries, but also in high-end areas like medical equipment industry. They are truly your best partner in the injection industry.