CH-America, exclusive distributor for Chen Hsong Molding Machines in the US and Canada exhibited at the Injection Molding and Design Show in Detroit, MI May 25-26, 2022.
The company showcased the new Focus 60 66 US ton injection molding machine and an Apex automated Sprue Picker.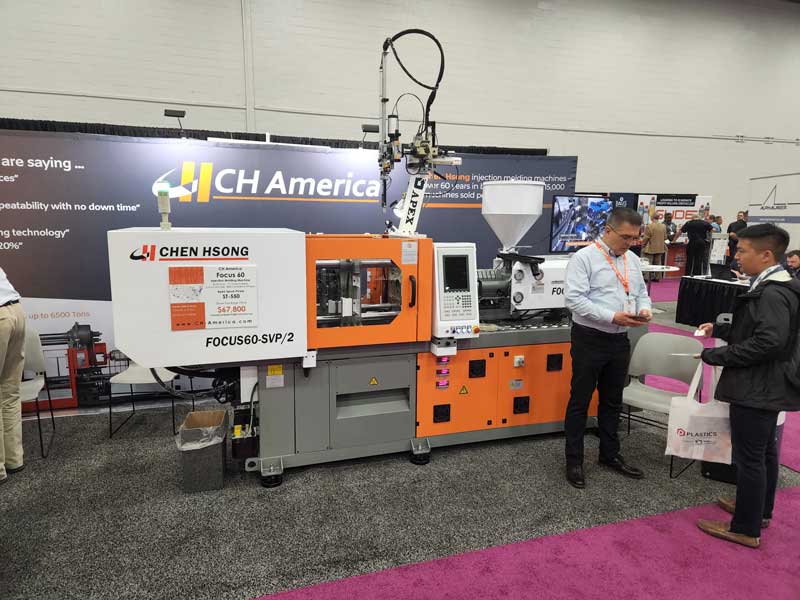 Customers, vendors, and employees networked together at the trade show and were able to operate the machine and get real time instruction on the controls and processing options. The show was a great success.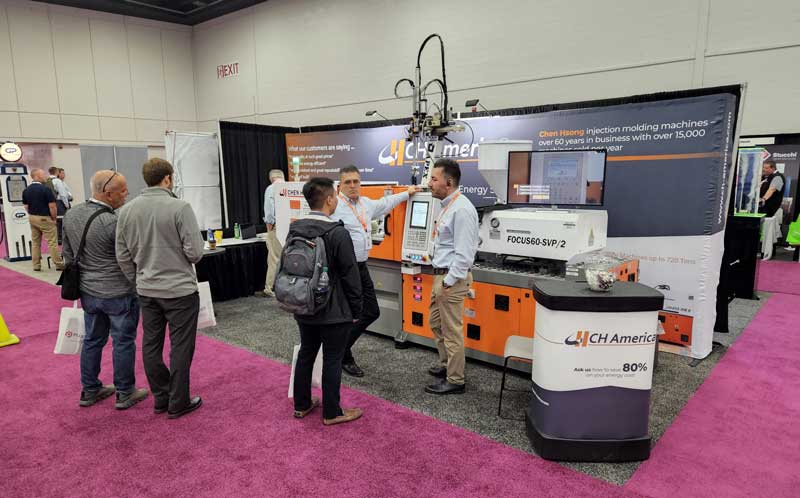 The Focus 60 is the newest addition to the US product offering of Chen Hsong.
CH-America sells and supports not only the Focus series, but the entire Chen Hsong line of Mark 6 Servo Driven Hydraulic Toggle Machines from 88 to 1,000 tons of clamp force, and the SMTP6 Servo Driven Hydraulic Two Platen Machines from 700 to 6500 tons of clamp force.