CH-America, exclusive distributor for Chen Hsong Molding Machines in the US and Canada celebrated its one year anniversary with an open house showcasing Injection Molding and Robotic technology at the company's Torrington, CT headquarters.
Turn-key Solutions
CH-America is packaging the Chen Hsong machines with Apex robots and Sterling auxiliary equipment for customers requiring turn-key solutions.
Customers, vendors, and employees networked together on the show room floor and viewed a fully automated Chen Hsong molding cell with an Apex servo robot making Frisbees, and other molding cells featuring Apex Sprue Pickers and Sterling Process cooling equipment.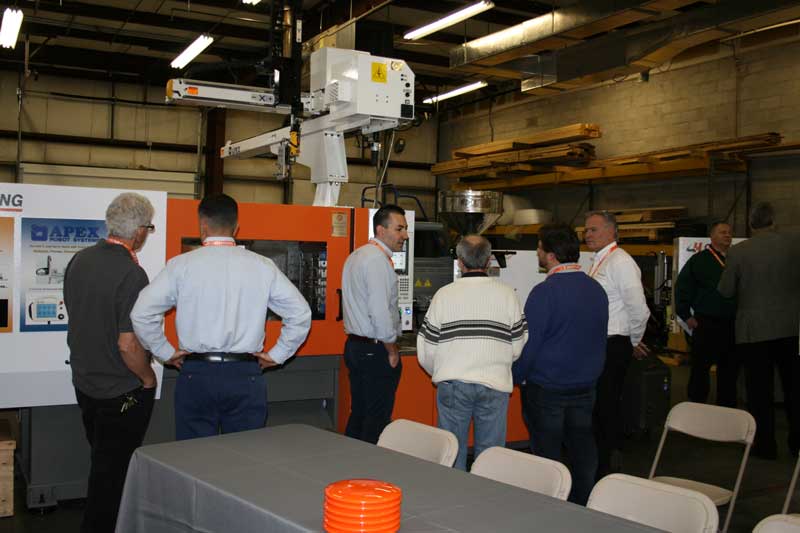 Hands on Demonstrations
Hands on demonstration and training was provided to customers on all the products, offering them an opportunity to test drive the machines and robots. The quiet operation of the servo driven pump made conversation easy while the machine ran full production. Engineers from CH-America, Apex, and Sterling made presentations on the latest technology from each company as well as case studies and best practices in each area.
A new Chen Hsong JM-168 Mark 6 hybrid servo pump molding machine was running a 4.5 ounce single cavity Frisbee, and the Apex SB-1000 servo robot was removing the parts and palletizing them on a cooling conveyor besides the press. A Sterling TC-120 was providing temperature control for the mold, and a Sterling GPAC-10 5 ton air cooled chiller was providing process cooling for the mold and machine.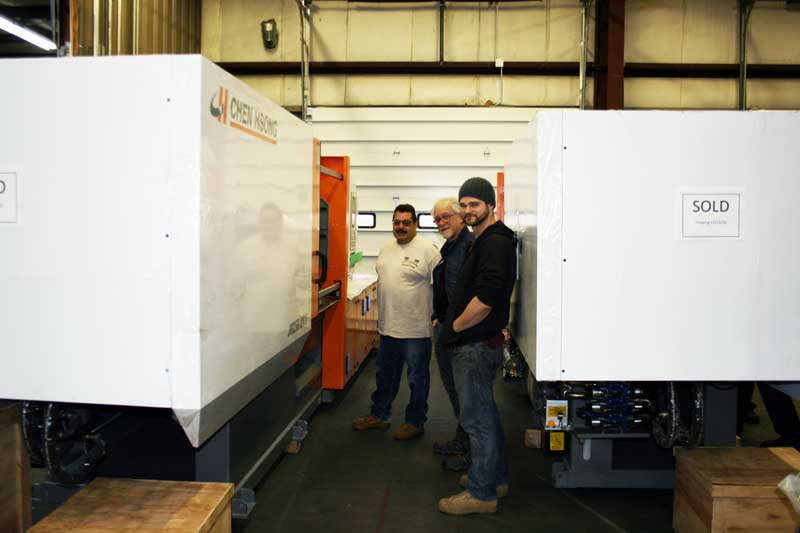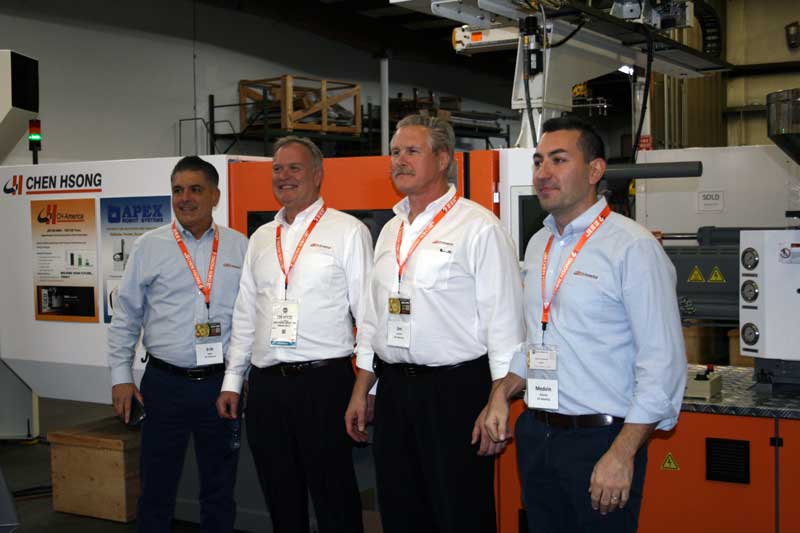 80% More Energy Efficient
The CH JM Mark 6 toggle machines and SMTP Advanced two platen machines are up to 80% more energy efficient than fixed displacement pump machines in the same tonnage, offering molders fast, precise machines with low operating costs at a very attractive price.
Chen Hsong is a global leader in injection molding machines, and CH-America is proud to be offering this proven technology to the North American Market.
For more information, please contact us at chsales@ch-america.com.