Established Injection Molding Company in Northwest Connecticut Using Chen Hsong Machines as Standard for Optimum Price Point and Flexibility.
Quest Plastics is a custom plastic injection molder in Northwest Connecticut that was established by President and CEO Jim Bean in 1989. They specialize in the manufacturing of plastic components and assemblies for the aerosol, fragrance and color cosmetic industries. While still a custom molder, Quest has its own products, including caps, cap inserts, threaded closures, loose and pressed powder containers and lipsticks.
"I decided to move back into manufacturing and incorporated my own company – Quest Plastics – as a custom molding operation. I have been the President and CEO of Quest Plastics ever since"

James Bean
Why buy used injection molding machines when you can afford to buy new from Chen Hsong?
In June of 2018 Quest Plastics was looking to purchase used Injection Molding Machines, but they could not find anything that met the high standards they required at the price point they expected – until they discovered Chen Hsong.
"We were unable to find any quality used injection molding machines on the market. Then we learned about the Chen Hsong Injection Molding Machine line"

James Bean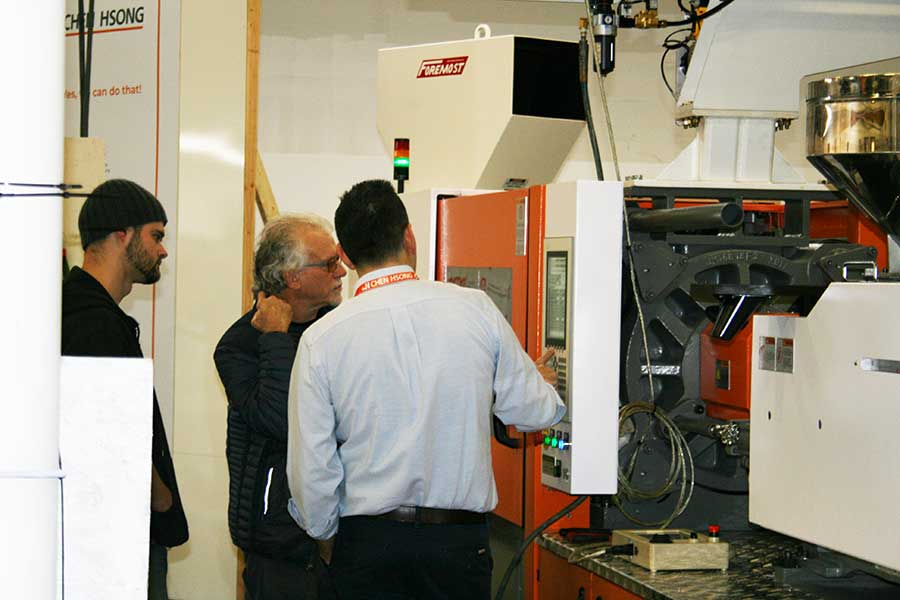 Quest Plastics found the Chen Hsong JM MK6 series of Injection molding machines provide exceptional value at a very competitive price point, and are built to deliver the high quality standards required for their well established and successful business. CEO James Bean discovered that investing in new injection molding machines from Chen Hsong offered him the best value at the quality he required.
Standardisation Through Flexible Options
The CEO of Quest Plastics recognized the opportunity of using the Chen Hsong JM MK6 series Injection Molding line to standardize their injection molding facility. Quest Plastics purchased their first injection molding machine with the optional "C" screw.
"Having the larger shot size allows us to have more flexibility as a custom injection Molder"

James Bean
Chen Hsong Energy efficient Inovance Servo Drives allow customers to fit the A, B or C screw and barrel option without having to upgrade the power pack, offering extraordinary flexibility and options to standardise.
Picture of Jim Bean in front of the JM-258-MK6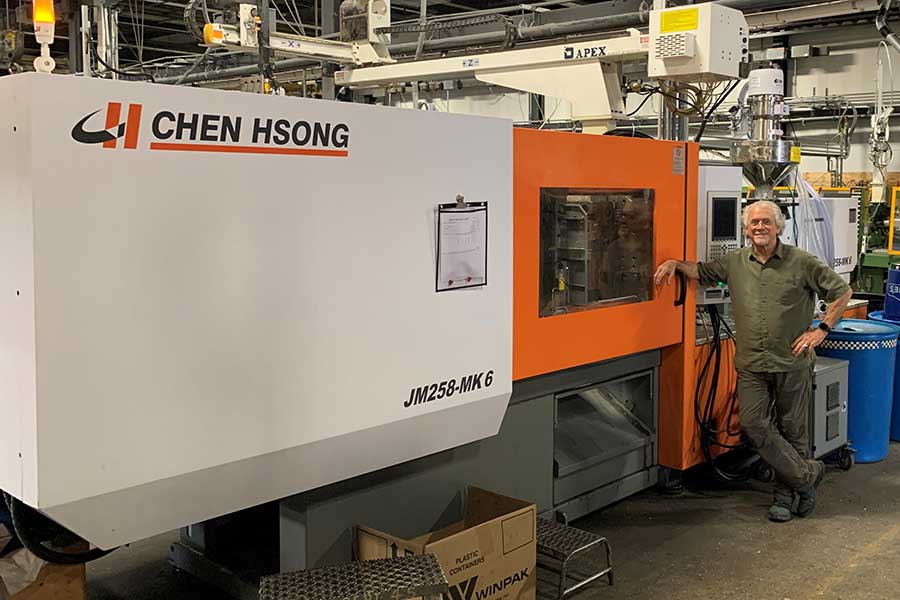 Quest Plastics purchased a Chen Hsong JM-258-MK 6 with an Apex SB1000DM Double-arm Servo Driven Robot in 2018. Impressed by the performance of the Chen Hsong JM-258-MK6, Quest has now purchased 3 additional Chen Hsong Injection Molding machines: a JM-258-MK6, JM-208-MK6 and a JM-168-MK6. As business grows Quest Plastics looks to continue with its plan to standardize their plant with the Chen Hsong JM-MK6 line of Injection Molding Machines.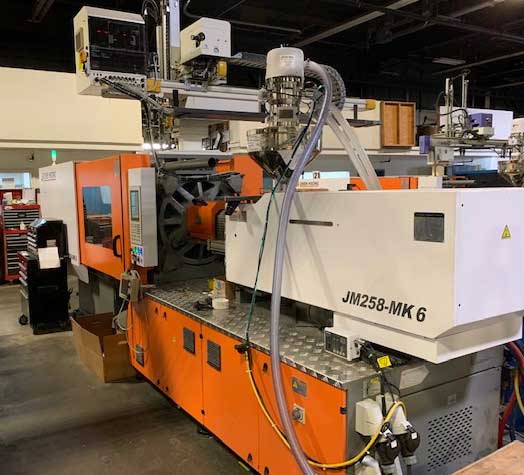 The Final Verdict
The Inovance Servo Drive and B&R Smartmold Controller of the Chen Hsong JM MK6 series provides customers with the latest in injection molding technology at affordable pricing, and satisfied the demanding quality standards and flexible operation requirements of a very experienced business owner with a long-established client base.
If you would like to benefit from the great performance, prices and support of Chen Hsong Machines, please contact CH-America here.