Cary Products is based in Hutchinson, Texas and has over 70 years' experience supplying the automotive and HVAC markets with custom injection molded components.
Key Purchasing Factors
Cary Products chose Chen Hsong machines as they featured excellent repeatability and availability as well as the latest energy saving technology and efficiency features. Through CH America these machines also come with excellent local service and support to make sure customers set the machines up and optimize them to get the best possible ROI from day one.
"Chen Hsong injection molding machines are very competitively priced and are very well built. They have the latest in injection molding technology."

General Manager Earl Armstrong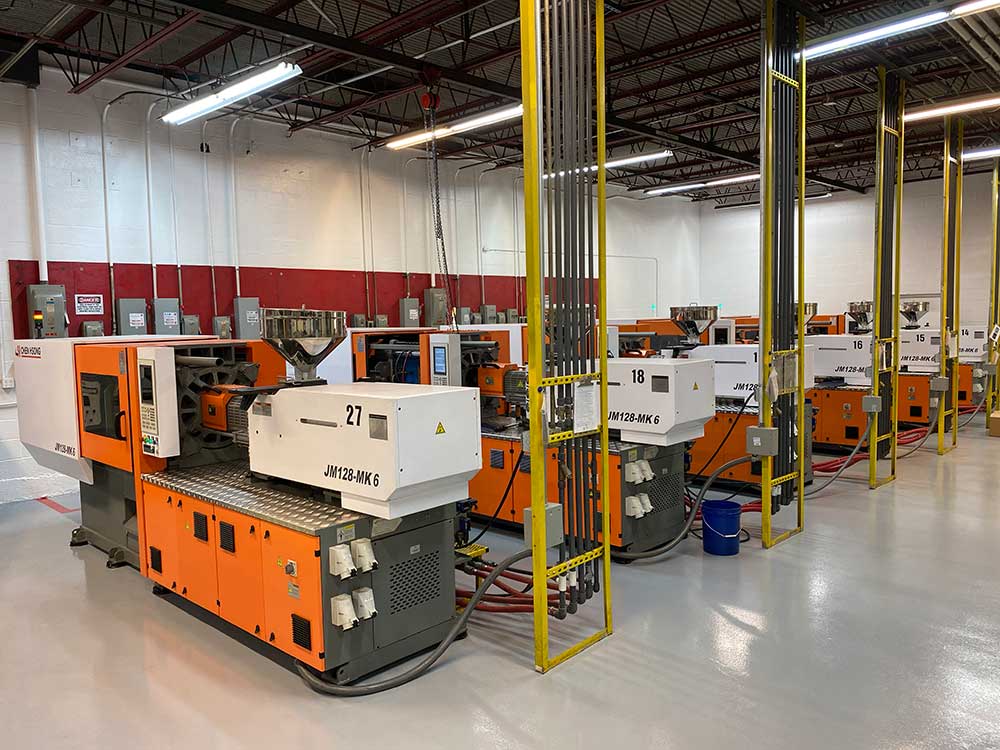 Injection Molding Cycle Times
For a custom molding shop, shortening cycle times is vital to be competitive and deliver the best possible service to customers. Using the new Chen Hsong MK6 machines, Earl Armstrong reported that cycle times have been cut by "10-20%, depending on the mold."
Injection Molding Machine Availability
With CH America after sales support, Cary products is very pleased with the machine availability so far and told us:
"We are experiencing no down time. The Chen Hsong Injection Molding machines are very consistent and have great repeatability."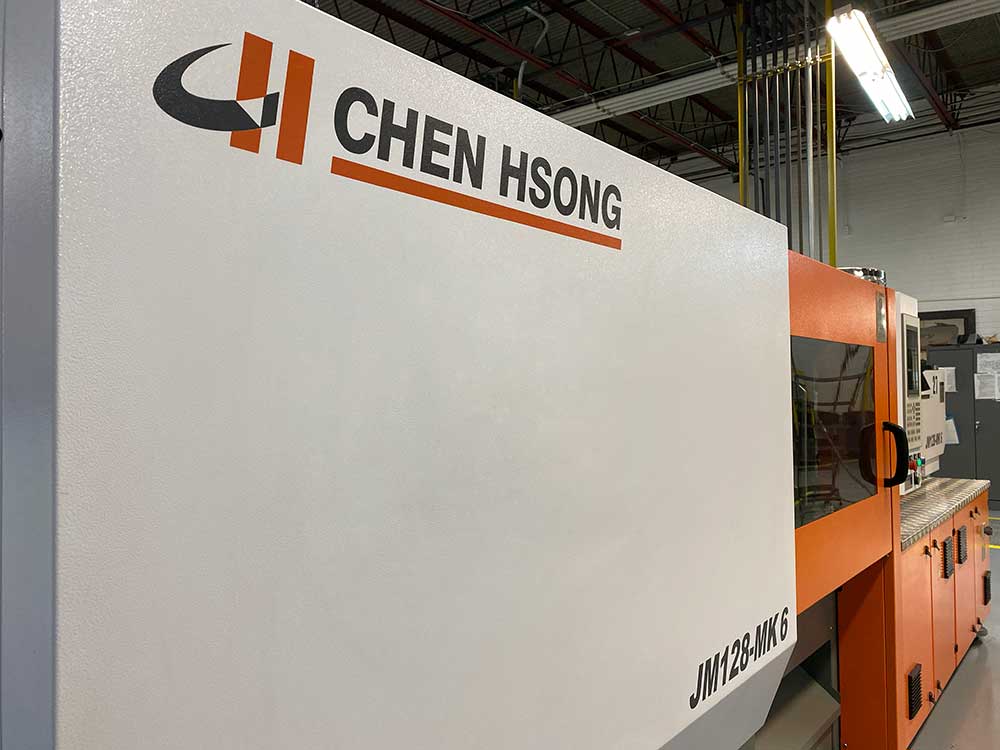 Easy To Learn Controller
The Chen Hsong MK6 comes fitted with the Austrian B&R controller, which has a 10 inch display and an easy graphical interface to allow operators to rapidly learn its operation and features.
Cary products has been very happy with the controller and told us that it is:
"Very easy to understand. I have learned to run the injection molding machine myself, and as far as service, it has been great!"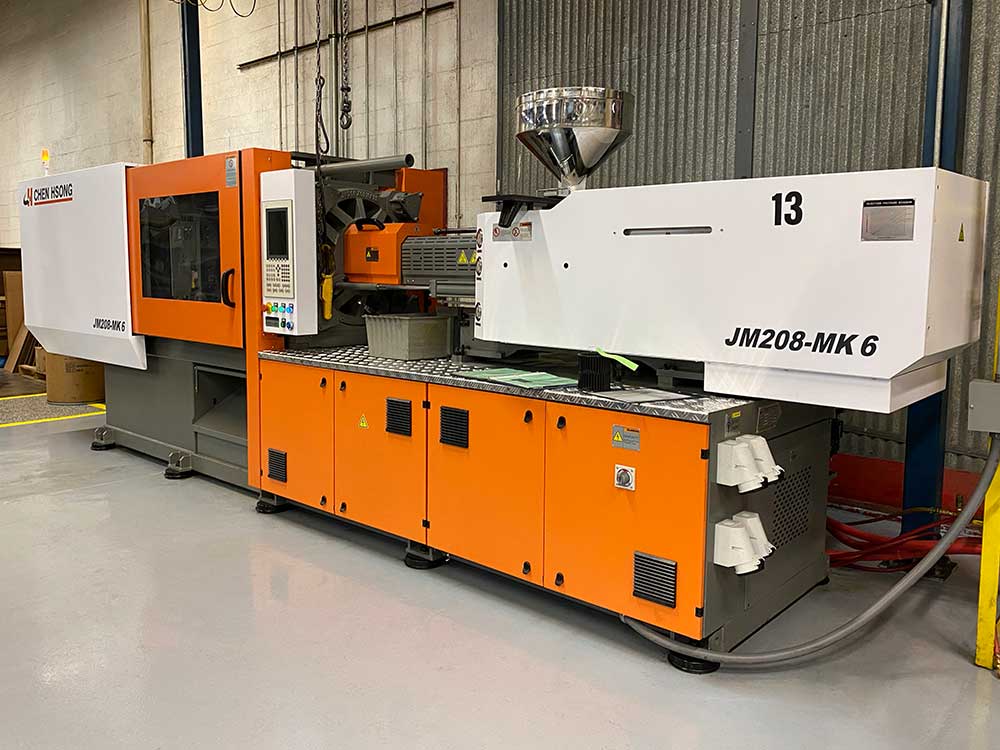 Working Environment & Sustainability
Energy efficiency was another deciding factor in choosing Chen Hsong MK6 Injection molding machines over the competition. Cary products now operates a total of 33 machines in their shop, 21 of which are from CH America. They are reporting huge energy savings of 25% already which is a great help for the company in managing production overheads.
Noise in an Injection molding environment can also be an issue and Cary Products is careful to ensure they are doing their best to provide an optimally safe and healthy working environment for their employees.
The General Manager reported back to us that since they switched to the new MK6 machines:
"The noise level in the plant has decreased a great deal. We can now have conversations next to the Chen Hsong Injection molding machines".

General Manager Earl Armstrong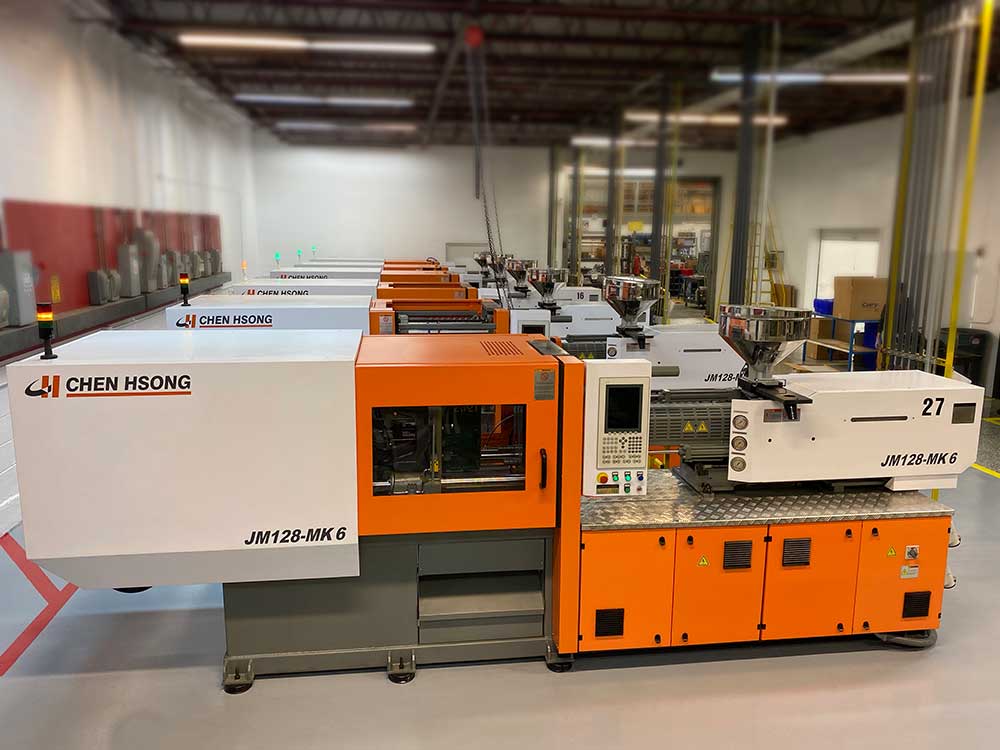 The Final Verdict
Cary Products staff are very happy with the ease of use and after the sales service provided by CH America, His final comment was "I can't believe that we can buy these high-quality injection molding machines at such great prices ".
If you would like to benefit from the great performance, prices and support of Chen Hsong Machines, please contact CH-America here.